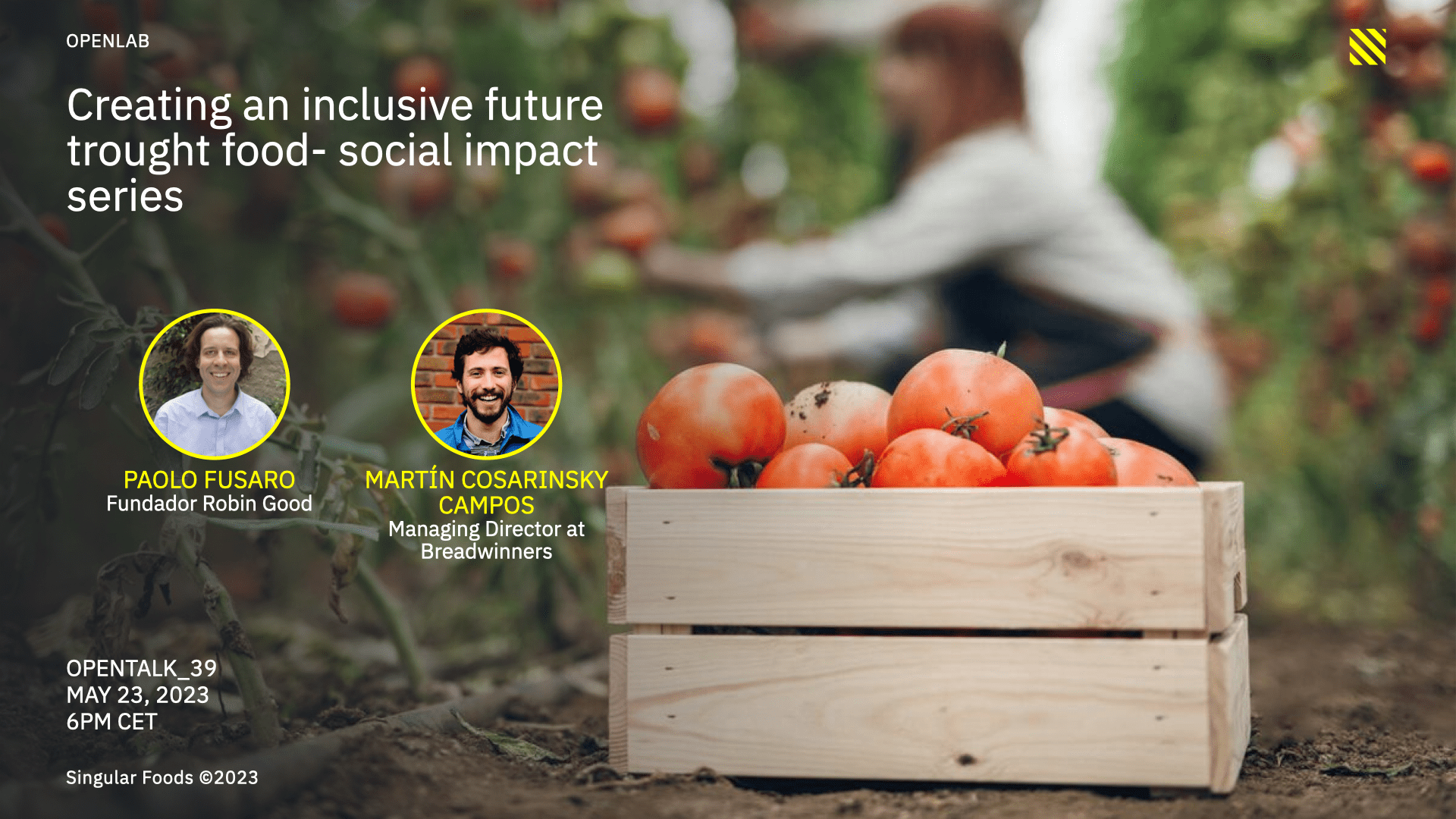 OPENTALK_39 – MAY 23, 2023
Paolo Fusaro, Director de RobinGood and Martín Cosarinsky Campos, Managing Director at Breadwinners.
Paolo Fusaro is a social entrepreneur, expert in continuous innovation, promoter of sustainability and social impact. He is currently the CEO of Robingood, a BCORP company and the best social brand in the snacks category. I am working to create a strong purpose-driven brand with a deep ESG focus. Its mission is to drive the transition to a healthier and more delicious way of eating, while encouraging the employment of vulnerable groups and «universalising» the consumption of «social impact» products.
Passionate about innovation, I am always developing new projects with the aim of improving the whole food ecosystem: sustainability, recycling and reducing food waste, regenerative agriculture. 
Martín Cosarinsky Campos is a social entrepreneur and continuous improvement expert. Passionate about supporting inspiring young people facing adversity due to displacement, migration, refugee and asylum seeking. I am also an industrial engineer, sports enthusiast and solidarity challenge enthusiast.
Managing Director at Breadwinners.

Breadwinners is an ambitious grassroots charity. We believe refugees have extraordinary potential as entrepreneurs, employees and members of local communities. We sell the best artisan organic fresh bread to support them build a fresh start, providing self employment, training, and business opportunities,to become an active part in the community.